Regular price
3 000 SEK
Sale price
1 990 SEK
Unit price
per
Sale
Sold out, change quality for more options
View full details
Pagaie quand vous voulez!
Pagayez quand vous le souhaitez à votre KAYAKOMAT local. Avec la carte Flex KAYAKOMAT, votre pagayage devient plus abordable, et vous pourrez prendre le large plus fréquemment.
Pour seulement 170 EUR, vous aurez droit à une valeur de pagayage de 250 EUR !

TERMS:
- La carte Flex est personnelle et ne peut être utilisée qu'à la/aux station(s) KAYAKOMAT de votre choix.
-Elle n'est pas valable dans d'autres stations.
-La réservation s'effectue en fonction du tarif réel de KAYAKOMAT.
-La carte Flex est épuisée une fois que le coût combiné de la location dépasse 250 EUR.
-Si le coût de la location dépasse la valeur restante de la carte Flex, le coût résiduel sera payé lors de la réservation.
-Le propriétaire de la carte Flex est personnellement responsable de l'équipement.
-KAYAKOMAT n'offre pas de rachat ni de retour de la carte Flex.

-Nous nous réservons le droit de fermer des stations en raison de perturbations opérationnelles imprévues. En cas de fermeture permanente d'une station, nous pouvons rembourser la valeur restante.
-La carte Flex est valable pour la période du 15/5 au 15/10 2024.
-Veuillez noter que certaines stations fermeront plus tôt,
comme indiqué sur notre site web.
-Certaines conditions s'appliquent. Toute utilisation abusive ou violation de ces conditions peut entraîner l'annulation de la carte sans remboursement.
- Otherwise, our Special Terms and Conditions apply. Abuse or violation of these means that the card can be canceled without refund.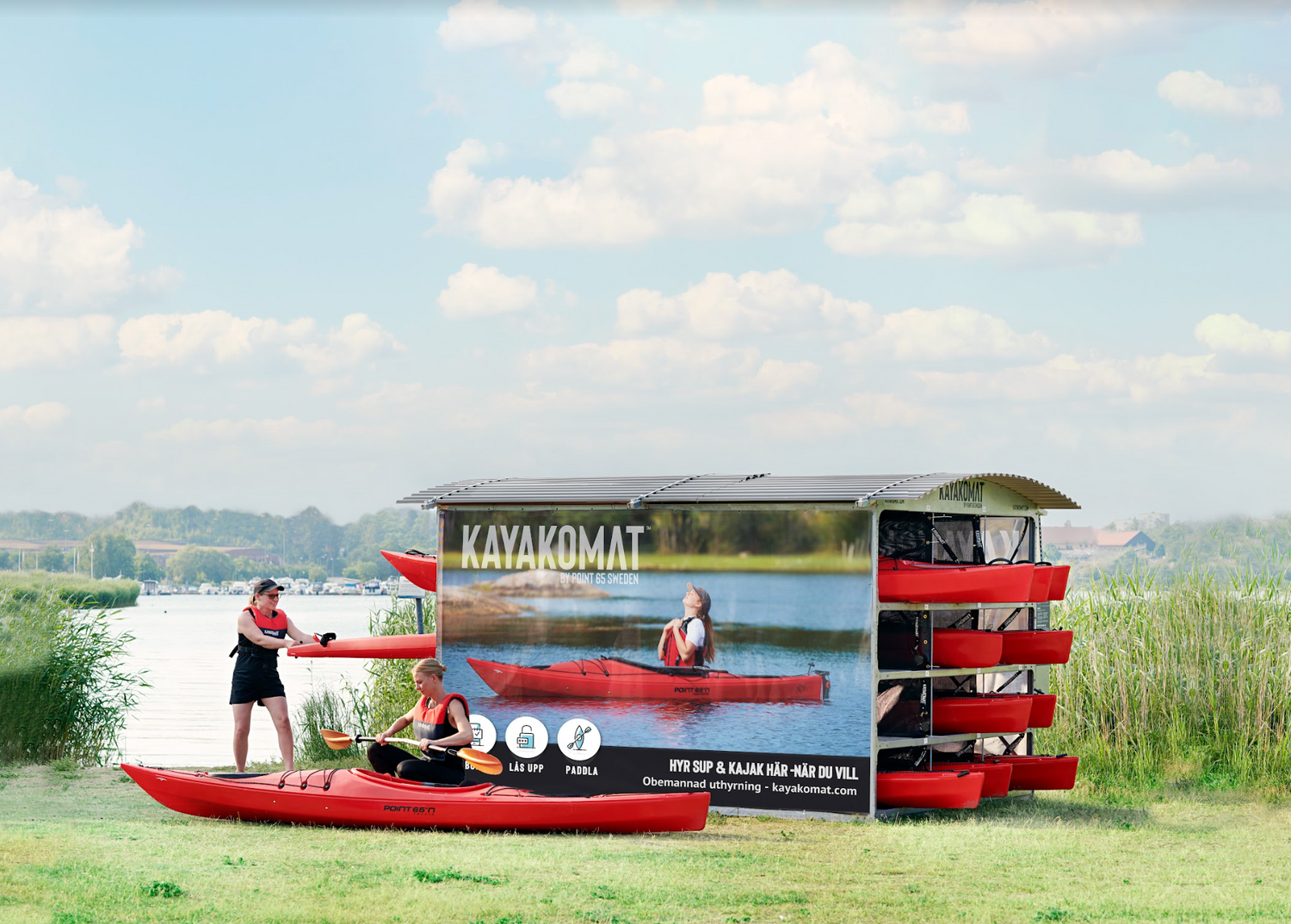 KAYAKO FOOD
KAYAKOMAT offers unmanned SUP & kayak rentals in nearly 100 locations in Sweden, from Piteå in the north to Malmö in the south. Book online, get a code for your kayak or SUP, unlock it and go on an adventure. In the kayak/on the SUP board are the accessories you need such as a paddle and a life jacket. In the morning and evening, the water is often calm, which is why we are open around the clock
KAYAKOMAT.COM