Regular price
3 000 SEK
Sale price
1 990 SEK
Unit price
per
Sale
Sold out, change quality for more options
View full details
¡Rema cuando quieras!
Rema cuando desees en tu KAYAKOMAT local. Con la Tarjeta Flex KAYAKOMAT, tus salidas en kayak o paddle surf serán más económicas, lo que te permitirá disfrutar más tiempo en el agua. Por tan solo 170 €, podrás reservar salidas en kayak por un valor de 250 €.

TERMS:
- La Tarjeta Flex es personal y solo se puede utilizar en los KAYAKOMAT seleccionados. No es válida en otras estaciones.
- Las reservas se realizan de acuerdo al precio actual de KAYAKOMAT.
- La Tarjeta Flex se agota una vez que el coste total del alquiler supera los 250 €.
- Si el coste del alquiler supera el valor restante de la Tarjeta Flex, el coste adicional se pagará al hacer la reserva.
- El titular de la Tarjeta Flex es personalmente responsable del equipo.
- KAYAKOMAT no ofrece recompra ni devolución de la Tarjeta Flex.
- Nos reservamos el derecho de cerrar estaciones en caso de interrupciones operativas imprevistas. En el caso de un cierre permanente de una estación, procederemos al reembolso del valor restante.
- La Tarjeta Flex es válida para el período del 15/5 al 15/10 de 2024.
- Ten en cuenta que algunas estaciones cerrarán antes, el 15/9, como se indica en nuestro sitio web.
- Se aplican ciertas condiciones. El abuso o el incumplimiento de las mismas pueden resultar en la cancelación de la tarjeta sin reembolso.

- Otherwise, our Special Terms and Conditions apply. Abuse or violation of these means that the card can be canceled without refund.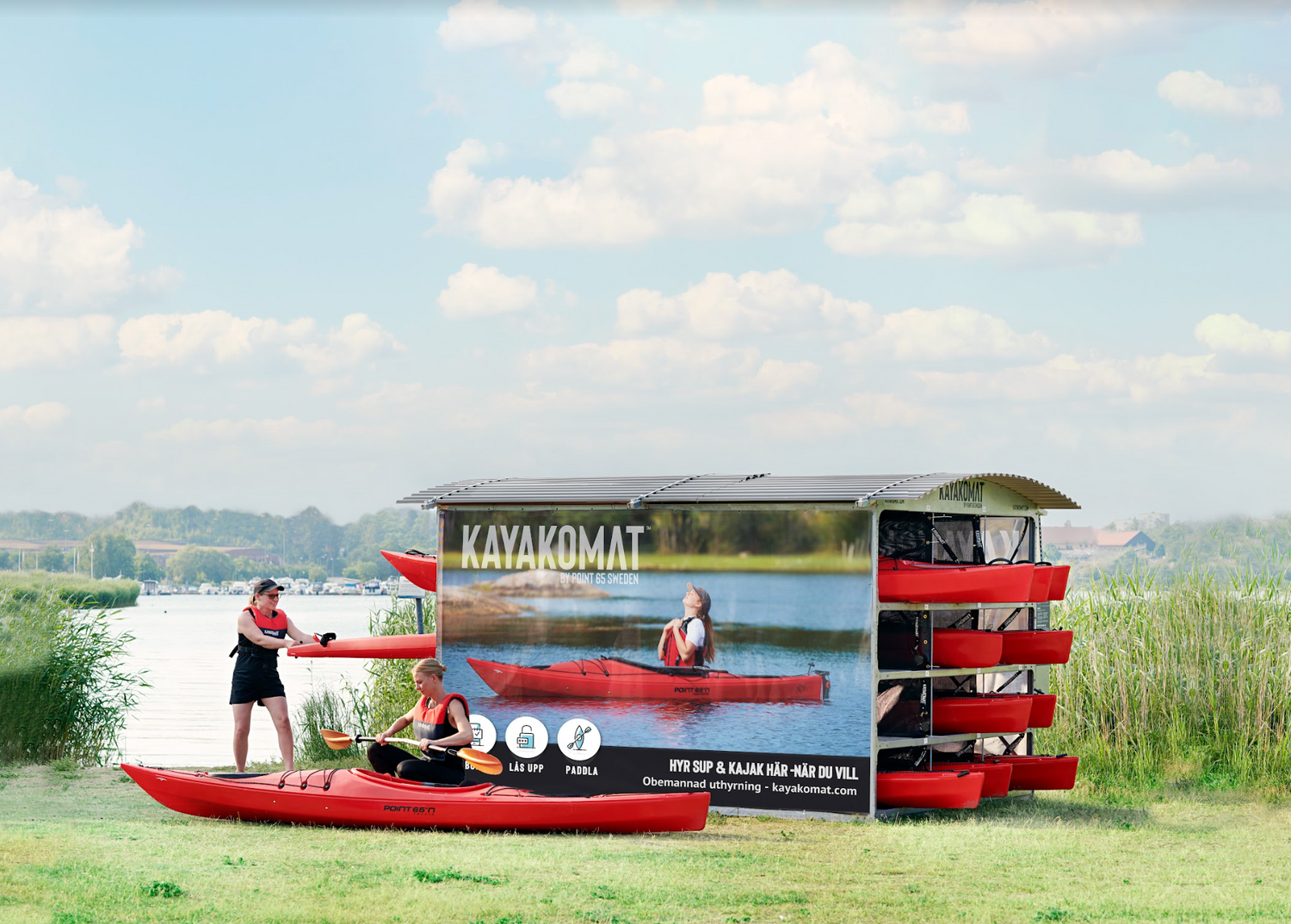 KAYAKO FOOD
KAYAKOMAT offers unmanned SUP & kayak rentals in nearly 100 locations in Sweden, from Piteå in the north to Malmö in the south. Book online, get a code for your kayak or SUP, unlock it and go on an adventure. In the kayak/on the SUP board are the accessories you need such as a paddle and a life jacket. In the morning and evening, the water is often calm, which is why we are open around the clock
KAYAKOMAT.COM